Volunteering can be great fun and you can make a real difference not only to others, but also to yourself.
There are lots of different ways you can get involved in volunteering right here in North Devon and the Volunteer Centre is here to help.
You can use our volunteer recruitment website, Volunteer Connect. This allows you to:

Sign up and create your profile – a quick and easy process
Edit your profile and preferences
Search for suitable volunteer roles in North Devon
Login and see invitations from organisations to apply for positions.


Click here to go to Volunteer Connect
We also produce a monthly bulletin with details of our latest opportunities. Click here to download a copy of the bulletin.
If you are thinking about becoming a trustee, or already are one please click here for more information and guidance.
Volunteer Opportunity of the Month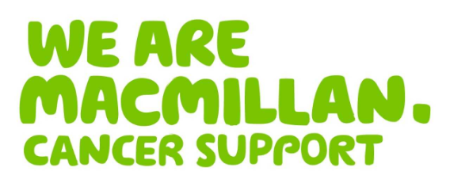 Fundraising Group Leader - Are you highly motivated with great organisational and communication skills? Bring your networking and people skills to lead our fundraising group in North Devon, to help raise more money to fund local cancer services. You can help us ensure that people in North Devon live life, no matter what.
What's involved?
• Lead the group and chair group meetings
• Manage group members and recruit new members
• Plan, organise and promote your group's fundraising events, along with other group members
• Build strong links within the community as a Macmillan ambassador
• Be a point of contact for your local Fundraising Manager and keep up-to-date with Macmillan activities.


What will you get out of it?
• Use and develop your leadership, fundraising and networking skills
• Receive the support of your local Fundraising Manager
• Have a rewarding experience making a difference to people affected by cancer in your community
• Receive an induction, relevant training and agreed out-of-pocket expenses reimbursed within our guidelines.


How much time should I give?
As this role is key to the success of the group, we'd suggest at least a few hours a week.
Apply today by completing an online application form. Then we'll contact you to discuss your application and the role in more detail, and answer any questions. Contact Kate on 07710307511 or katemartin@macmillan.org.uk to find out more.
More information on the work of Macmillan and the above role can be found on the following sites:
Main Website: https://www.macmillan.org.uk/
Job Role Advertised on Website: https://volunteering.macmillan.org.uk/Opportunity/Details/5732
Facebook: https://www.facebook.com/MacmillanInTheSouthWest/
Twitter: https://twitter.com/MacmillanVol?lang=en-gb