Please find below North Devon Sunrise Job Offer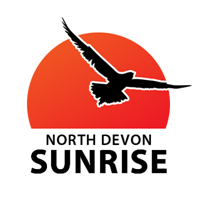 Role: Chief Executive
Organisation: NORTH DEVON SUNRISE
Work Location: Barnstaple - largely office based
Occupational group: Management & Senior Management
Salary details: £24,282 per annum (FT rate £30,353 per annum)
Job term: Fixed Term
Appointment type: Part Time
Hours: Initially one year, 28 hours per week (0.8 FTE)
Closing Date: 09 July 2019
Interview date: 19 July 2019


Reports to: Board of Trustees
Line manager: for five core staff
Sunrise is looking for someone with vision and passion, empathy and integrity and a desire to lead our organisation as it embarks on a new chapter in its evolution. Our ideal candidate will be able to demonstrate a commitment to, and a broad understanding of, diversity in all its forms and the issues faced by minority groups.
We need someone who can develop a range of income strands to ensure the organisation is sustainable in the longer term as well as develop positive working relationships with partners and members of the community. Leading and supporting a skilled and passionate core team of five people, plus a wide range of volunteers and sessional workers, is a must. We'll also need someone who can work effectively with a dedicated and enthusiastic board.
The successful candidate will be joining us at an exciting time, working with the Sunrise team to deliver our ambition to become the lead voluntary organisation championing diversity in the South West. If you're the right person, you will find it a rewarding and fulfilling opportunity.
The hours are to be worked flexibly to fit the needs of the service.

For a job description and application form, please visit www.northdevonsunrise.org
Please apply by 5pm on the closing date.

Shortlisting: 11 July 2019

Please find below Citizens Advice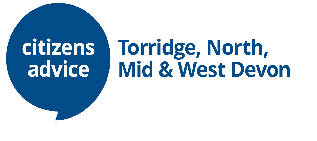 Job Description


Post Details
____________________________________________________________
Post title: Debt Advice Caseworker
Salary: £23,000.00 per annum
Hours: 37 hours per week
Location: TBA Flexible
Report to: Service Delivery Manager
Start Date: To be agreed ____________________________________________________________
To provide effective and high quality money/debt advice solutions to clients, by working within a client-focussed and responsive team.
Closing Date: Friday 5th July 2019 noon
To apply for an application pack please use the link provided:
https://www.ruraldevoncab.org.uk/resources/mas-job-description
https://www.ruraldevoncab.org.uk/resources/mas-application-form-jun2019