Make a Difference in the North Devon Community
North Devon Voluntary Services is an independent charity based in Barnstaple, providing support and specialist advice to voluntary organisations and social enterprises in our local area. Our mission is to strengthen and champion the work of local organisations by representing, developing and supporting voluntary and community action. Ultimately, we help those who do good, do better! Here you can find an overview of our services, useful information and resources, and our latest news. You can also see details of workshops, forums and events we have planned. We want our website to be a hub for anyone working in or supporting North Devon's voluntary sector, so don't hesitate to let us know ways in which we can make it useful to you.
Covid-19 Update: We are still here to help
Despite Covid-19, all our staff are still here to support you and can be reached via email. Our
Coronavirus
page provides guidance, links and resources to help you respond to the Covid-19 situation and our very latest news and updates can be found in
NDVS News
Please get in touch to join our mailing list:
admin@ndvs.org.uk
Interested in Covid-19 volunteering?
For enquiries related to volunteers or volunteering in response to Coronavirus, please e-mail:
cvs@ndvs.org.uk
, click
here
or contact us on tel:
01271 866300
. For all other enquiries please contact us at
admin@ndvs.org.uk
Looking for community transport schemes or want to become a Volunteer Driver?
Please e-mail:
tim@ndvs.org.uk
, check out our
Devon Access to Services
page or call
07840 452147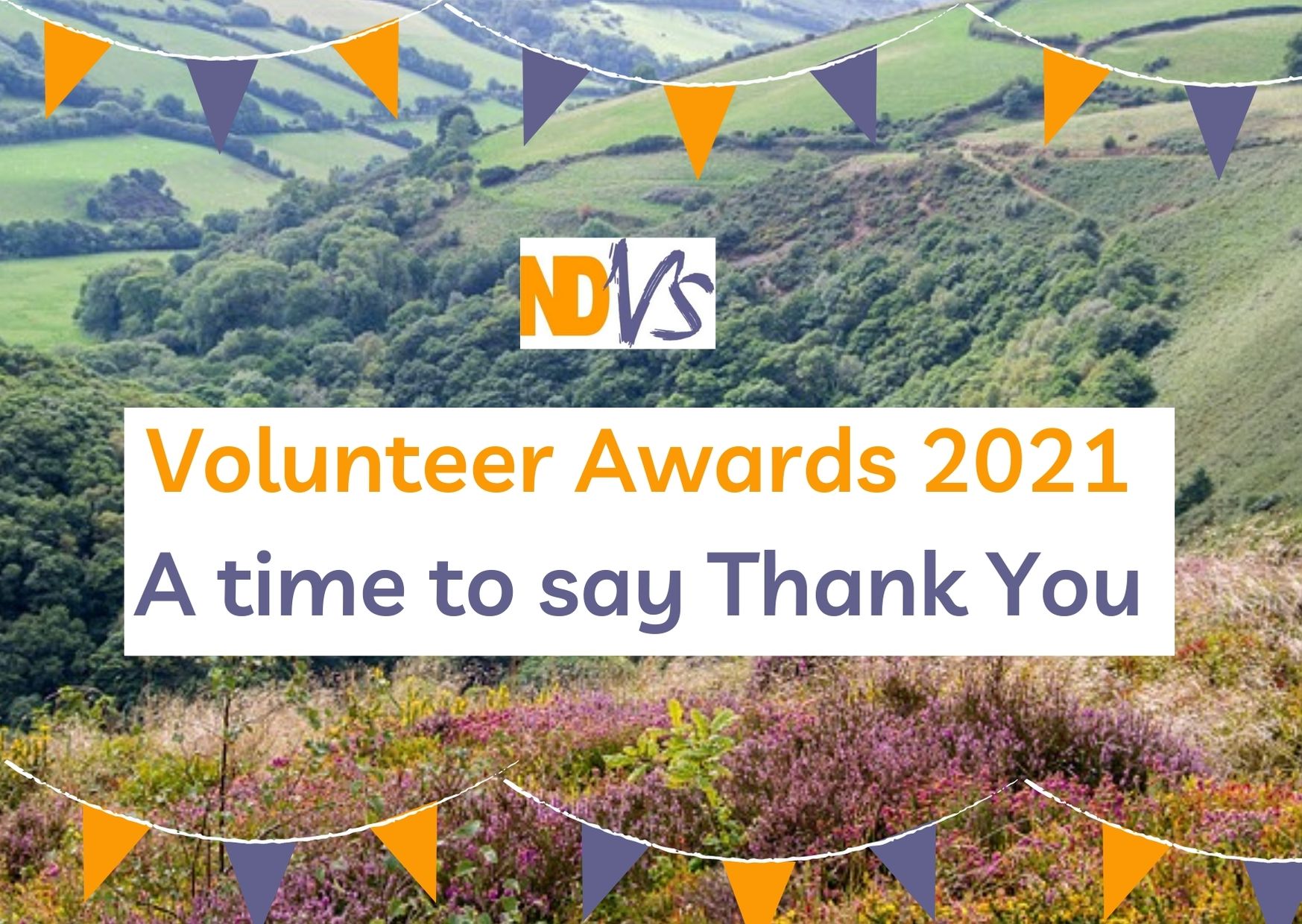 Volunteer Awards 2021! Thank you to everyone that participated in our Volunteer Awards this year. Whether you are a volunteer, if you nominated someone or if you came along to one of our 6 awards events, THANK YOU! We have produced over 500 certificates for incredible local volunteers and are proud to have played a part in recognising the huge contribution volunteers make to our local communities.