Bespoke Voluntary Training
With many years of experience working and managing in the voluntary sector, we know firsthand the challenges and opportunities which it brings. We use this to inform any bespoke training we deliver, making it relevant and practical.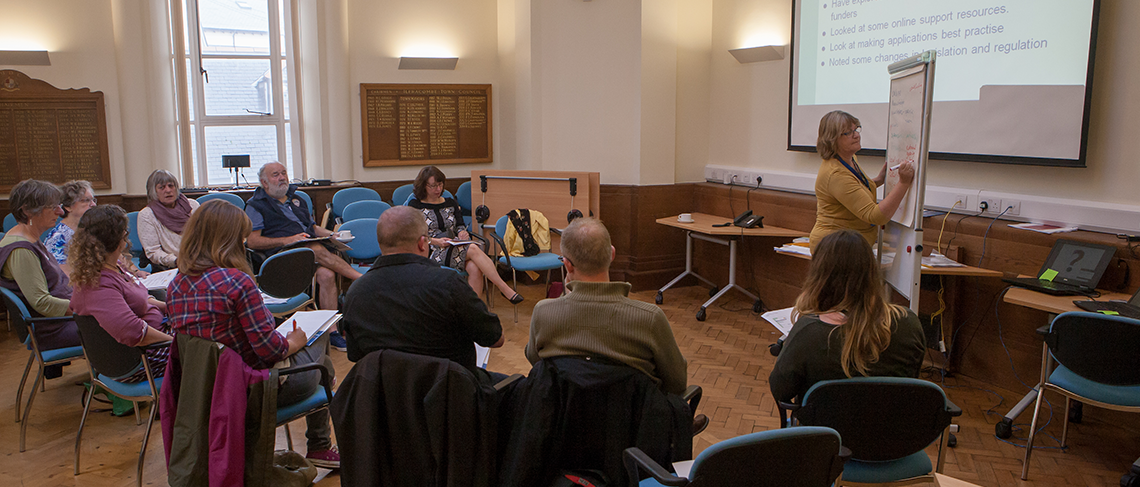 We can deliver training designed especially for your organisation on a wide range of subjects including:
Business Planning
Dementia Awareness
Equality & Diversity
Finding Funding
Good Governance
Monitoring & Evaluation
Planning for Sustainability
Promotion/Marketing
Quality Accreditation (PQASSO, Investing in Volunteers, Matrix, etc)
Recruiting and Retaining Volunteers
Setting up a new voluntary or community group
Top tips for grant applications
Trustee Roles and Responsibilities
Volunteer Management
Volunteering
Volunteers and the Law
Writing Grant Applications
This isn't an exhaustive list, so if you are looking for other types of training do get in touch. If we can't help, we will probably know someone who can!
For further information please contact Louise Flagg on 01271 866300 or send an email by clicking here